Three 19th-century scandals led to the protection of women and their unborn children.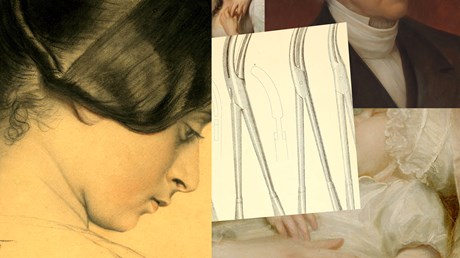 This article is the first of a four-part series based on the upcoming book by Marvin Olasky and Leah Savas, The Story of Abortion in America: A Street-Level History, 1652–2022.
Pastors falling into sordid sin and trying to cover it up. That's a recent news story and a 19th-century one as well. Americans then expected pastors to be trustworthy. When they were not, and even used abortion as a cover-up, newspaper readers groaned and said, "There oughta be a law"—and soon there were. Three clergy-propelled abortions in particular stand out for their legal impact.
The first saga, in 1820, starred Ammi Rogers, a middle-aged Yale graduate and Episcopal clergyman in Connecticut. He seduced Asenath Smith, the 21-year-old granddaughter of a dying church member, and then had her drink a potion that would purportedly cause an abortion—but it did not. The next step was his use of a "tool" of some kind, which caused bleeding, intense pain, and then delivery of a dead child. That led to Rogers's arrest and a trial that displayed, according to The Norwich Courier, the clergyman's "baseness and cold calculating depravity of heart."
In those days, jury members often proceeded by "common law," not a specific statute. Everyone knew abortion was wrong, and books by doctors had noticed and attacked the growing threat as more young people moved to cities away from familial supervision. One doctor, John Bums, criticized those who viewed "abortion as different than murder," and another, Dr. John Beck, those who "stifle the birth in the womb."
Jurors, though, did not have clear evidence for a verdict of murder, which was a hanging offense, so they …