The concerted effort to end abortion is much more diverse and holistic than it gets credit for.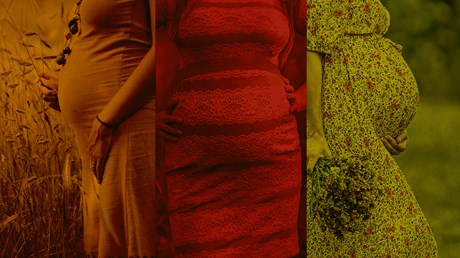 In any debate about abortion, someone will eventually say that pro-lifers only care about babies until birth or only care about children in the womb, not outside of it. The pro-choice advocacy group NARAL even uses this ubiquitous cliché in an ongoing public campaign that encourages supporters to share memes spotlighting "pro-life hypocrisy."
However, to make the claim of "pro-life hypocrisy," one must intentionally ignore vast swaths of the pro-life movement. There are millions of people globally who advocate for the unborn and also support women, children, and those in poverty. They include the religious and non-religious, gay and straight people, people of all races and ethnicities, and, yes, both men and women (in basically equal numbers). The accusation of "pro-life hypocrisy" centers one group of conservative, pro-life voices and dismisses a multiplicity of others.
This cliché distorts our picture of the pro-life movement and is often used to dismiss the larger moral argument that a person in utero is a human being who deserves legal protection. Its invocation allows pro-choice advocates to hold their opponents to abstracted standards of radicalism in order to sidestep substantive debate.
As I survey the pro-life landscape, I see many American pro-life organizations and institutions that seek to bless women and children outside the womb. To name but a few, Feminists for Life is dedicated to "systematically eliminating the root causes that drive women to abortion—primarily lack of practical resources and support—through holistic, woman-centered solutions." The New Wave Feminists, who made headlines last year after being removed as formal sponsors …
The following two tabs change content below.
Latest posts by Trumpet Media (see all)