You don't exist to help professional ministry leaders fulfill the Great Commission. We exist to help you do it.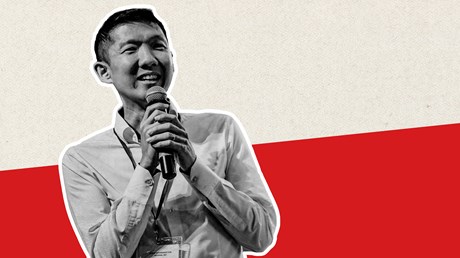 Leer en español | Ler em português
But will they listen?"
I sat across the table from a friend, Bill Pollard, who had a hopeful but slightly doubtful look on his face. I had just shared with him the Lausanne Movement's vision to convene more than 700 Christian workplace leaders from more than 100 nations.
Bill loved the vision: to mobilize Christians in the workplace as God's instruments to bring kingdom impact in every sphere of society. However, he wondered whether some church leaders would have questions about the effectiveness of this type of ministry through so-called "lay" leaders.
His questioning reflects a long history of Christian ministry being viewed as the restricted responsibility of "professionals" such as pastors and missionaries. People like Bill have challenged that notion, showing instead that the mantle of ministry belongs on the shoulders of every Christian.
Bill served as CEO of ServiceMaster, which, during his leadership, was recognized by Fortune magazine as the No. 1 service company among the Fortune 500 and was noted by the Financial Times as one of the most respected companies in the world. For Bill, work at ServiceMaster was about service to the Master. As he would often say, "No company has eternal value. Only the Church does. Only people do." Bill shared with me stories of people as far as Tokyo, Japan, whose lives were impacted by the gospel love he and others in his company shared.
We need more people like Bill, and for that to happen, there needs to be a change in the way we view ministry and work—a return to the way it was meant to be. From my vantage point as a full-time ministry leader within a global evangelical movement, …
The following two tabs change content below.
Latest posts by Trumpet Media (see all)